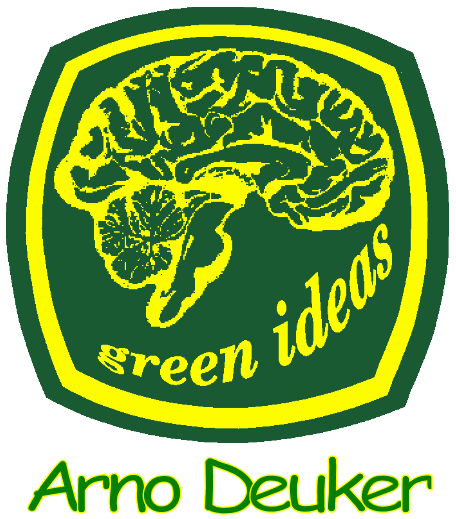 Recent Projects and Experiences

Publications

international
Collaboration


Dr. Arno Deuker
dipl. Ing. agr.
a-deuker@green-ideas.eu
+49 174 3875079

Scientific Work:
Industry:
Project "alternative permaculture as biogas substrate"
Project "hydrothermal carbonisation of biomass ashes"
Feasibility study : integration of a pyrolysis reactor in a existing biogas plant

Biogas and botulism scientific fact-sheet

Waste classification

University:
Graduation to Dr. agr. (Eq. PhD) at the University of Gießen
Issue: "Sustainable biogas production in agriculture – potential and limitations"
Scientist at the project:
"Effects of fermentation of organic residues in a biogas digester on productivity and
sustainability in an animal keeping organic farming system"
Collaboration in joint projects:
Nanofibres as new carrier for volatile pheromones to control insects by biotechnologie in
integrated and organic agriculture.
MsC thesis:

Research on the propagation of Western Corn Rootworm in Germany 2007 and 2008 in
collaboration with Prof. Dr. HE Hummel, publication of results

S
torage of corn, groundnut and black beans in Paraguay; Estación Experimental Chaco
Central (GTZ / MAG project) 1995-'96 nine month